---
UT insieme vocale-consonante

è un gruppo vocale "modulare" che va dall'ensemble madrigalistico al coro da camera. I suoi componenti, provenienti da varie parti d'Italia, hanno tutti una consolidata esperienza vocale e musicale, per la maggior parte direttori di coro, che hanno iniziato il loro cammino insieme nell'ambito del Coro Giovanile Italiano, un progetto di FENIARCO (Federazione Nazionale Italiana Associazioni Corali Regionali).

UT insieme vocale-consonante

i

s a cappella vocal ensemble consisting in a variable number of members: from the madriglistic group to the chamber choir. Ut singers come from different parts of Italy and have a well-established musical and vocal experience; most of them are choral conductors. They started singing together in Italian Youth Choir, a project of FENIARCO (National Federation of Italian Regional Choral Associations).
---
---
MEDIA
---
Fornito da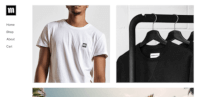 Crea il tuo sito web unico con modelli personalizzabili.